KPIs (Key Performance Indicators) are measures that allow you to see whether your box is achieving your objectives. They are figures that provide you with key information about the state of your business, and without them, you are flying blind.
Even though the amount of data available can be a little overwhelming, KPIs are not complicated. You simply need to
establish what is really important for your business. This means that only you can decide what your KPIs are. No one is better placed than you to say what your box needs in order to be a successful business.
Let's take a look at the five benefits you get from analysing your box's KPIs:
1- Gain more customers and expand your reach
After the COVID-19 closures, studies show that just 69% of members returned to their box. This poses a big problem for all businesses: they need new users and fast.
Since most centres are fighting to gain new members, competition is understandably fierce. But you can get ahead of the rest if you use your KPIs wisely. By tracking user retention rate, profit per session and your average daily attendance, you will be able to quickly identify any trends in your users' behaviour.
This information will help you to develop an appropriate strategy to expand your customer base by making decisions regarding:
What new classes to offer
Whether you need new revenue sources
What new equipment to buy
What features of your box you should promote to potential new members
Whether you should extend your opening hours
What fitness trends you should include in your activity calendar
2- Gain an advantage over your competition and give your box an identity
By tracking KPIs like profit per session and average daily attendance, you can easily identify what it is that makes you stand out from the rest.
You can then use this information to create a strong brand identity that attracts new members and retains your existing ones.
To help create this brand identity, you can combine this data with a questionnaire about your users' levels of satisfaction. Then, select 1 to 3 key things that your competition does not have. Some key sales points could be:
Good opening hours
High-quality equipment
Cleanliness
Good instructors
Welcoming enviroment
Alignment with fitness goals
Home workout routines
Once you have identified your sales points, incorporate them into your marketing campaigns to create a strong brand identity and gain a competitive advantage.
*Do you want to know more? Here is an interesting article: Discover how proximity marketing can boost your box.
3- Answer the key questions for designing a KPI-based management strategy.
As a box owner, you probably think a lot about the financial state of your business and you probably have many questions, such as, "Am I investing wisely in my box?" or "Which is the most profitable session?"
KPIs can help you answer these questions and you can measure the performance of your box using gym KPIs like profit margin, revenue per user and profit per session.
Tracking your box's performance will help you to develop an effective KPIs-based management strategy so that you only invest in sessions, equipment and features that promise a good return on investment (ROI).
Want to learn how to make a good KPIs analysis of your box?
Download our ebook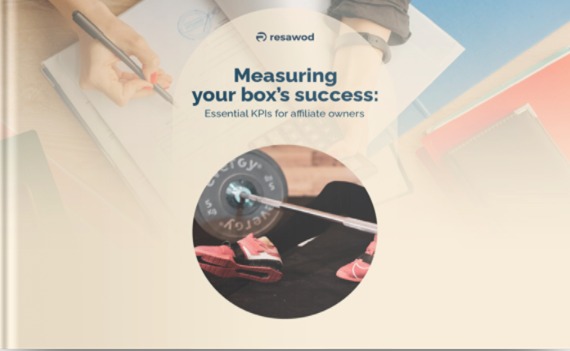 4- Increase user retention and loyalty by personalising your box
If you've been paying attention to the latest e-commerce trends, you have probably heard digital marketing experts talk about "personalisation". Personalisation is the practice of adapting a server to suit the buyer's tastes and preferences.
This term is also very important in the fitness sector. Many box managers invest in eye-catching equipment and new features, but this isn't always what users want.
By analysing KPIs, you will get a better understanding of what your users want and expect from your box. This will help you to decide how best to personalise your box and increase user satisfaction. For example, you could decide to invest in:
Create a Facebook group
Holding social events
Collaborations with other boxes
Personalised discounts for loyal users
Workshops with professionals (such as dietitians)
Open-air classes
Creating a rest area for users to enjoy after training
Publishing articles on your blog that teach members about health, form, etc.
*Are you looking for different ways to engage your users? Check this out, 5 keys to customer experience applied to a crosstraining box.
5- Predict your churn rate and reduce it through good customer service
On average, most boxes and gyms lose approximately 50% of new members during the first six months after signing up. Obviously, many centres invest a lot in trying to reduce this churn rate. ( cancellation rate).
By analysing KPIs properly, you can make your investments with confidence as you will already know when you are likely to lose customers. This will help you to implement more data-based strategies to retain users, including improving the user experience (research shows that 91% of customers will remain loyal to a company that offers a good customer experience).
To improve the customer experience, you should review your customer service process and note down which areas need improving (including those areas that cause frustration for your users). Then, you should invest in potential solutions to alleviate this frustration. Examples could include:
Starting up a customer service e-mail service
Integrating Artificial Intelligence (AI) in your box
Using a chatbot
Investing in Machine Learning to analyse the big data generated by your business
Trialling a voicemail service
Creating a space to collect user opinions
Creating a knowledge base so that customers can find help themselves
Once you have implemented new strategies based on KPI analysis for your gym or box, you can use KPIs such as member retention rate and average daily attendance rate to measure their effectiveness in real-time.