We realise that promoting your centre and attracting people to visit your box can be a difficult task. However, you have the advantage that every day more and more people want to start a new training programme under the cross training scheme. We are going to give you a series of guidelines so that your box stands out from the competition and cross training fans make your gym their first choice.
Thanks to merchandising, you can advertise your business in a cheap and efficient way. We advise you to offer free items to potential users who want to check out your prices, schedules, and types of training sessions.
Don't forget social media
You are interested in generating publicity about your centre on Instagram, Facebook, and Twitter to reach your target audience. Take care of the aesthetics, as this will be fundamental to gain visibility and recognition among users. You should also be active online and create posts related to cross training so that your followers can get the most out of their workouts. Encourage users to share their achievements on their social networks so that your advertising is more direct and farther reaching.
Make a customised application
In addition to having a website, one of the most successful strategies for cross training centres is to create a personalized application for the management of your centre. This type of app will become the perfect showcase to raise interest in your business.
Remember new registration deals
Special offers are a good way to boost your business. You can, for example, offer a one-month trial, discount the sign-up fee, promote a free one-day invitation for a friend, or reduce the total monthly cost if a friend of a member becomes a full member of your centre within a selected period of time. In this way, you will capture the attention of new users and work on getting their loyalty so that they don't abandon their training routine in your box.
Measures to help you build customer loyalty
In addition to working on recruiting new members, it is important for you to focus your attention on building customer loyalty in your box. Below, we'll give you some guidelines to achieve this goal.
1. Invest in decoration
You have to take care of the appearance of your facilities in order to attract the attention of people looking for a training centre. The amount of space to exercise, the general look and feel of the environment, and cleanliness are aspects that are highly regarded when it comes to doing sport.
An interesting idea is to focus the decorative attention on the walls; for example, you can add stickers with inspirational and positive phrases so that, while using the machines and training equipment, your users have an extra stimulus. The aim is to motivate your cross training customers.
Another popular resource is to post photos of some of your users, showing their progress since they started training.
2. Pay attention to feedback from those using your cross training centre
Listen to everything your users have to tell you, otherwise you may become complacent and think you are doing well when users are really having problems. Reviews from your customers will be a very important factor in maintaining their loyalty, and it will help you to improve your centre. Ask them and take note of their opinions.
3. Create motivational promotions and good publicity
Encourage your members to bring two friends to give them a free session with a personal trainer, for example, or offer them a month's subscription if they pay for three months at once. Once again, we emphasise the importance of merchandising for your box customers, giving them gifts such as t-shirts or caps. When your customers use their free gift both inside and outside your centre, you will gain their loyalty and reach a much wider audience.
4. Encourage the use of your box management system
A sports management system is one of the most important measures to keep your centre running like clockwork. It will make it easier for you to answer your users' questions, make class reservations, and inform users about any events that you organise —among many other possibilities.
Want to get more customers in your box?
Download our ebook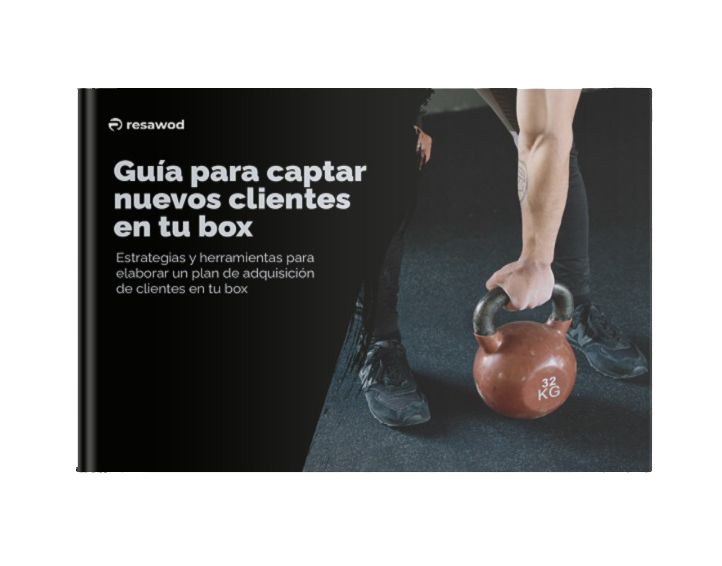 These tips and recommendations will be of great help to improve the running of your cross training centre. You will see how you get new customers in your box and maintain their loyalty for a long time.